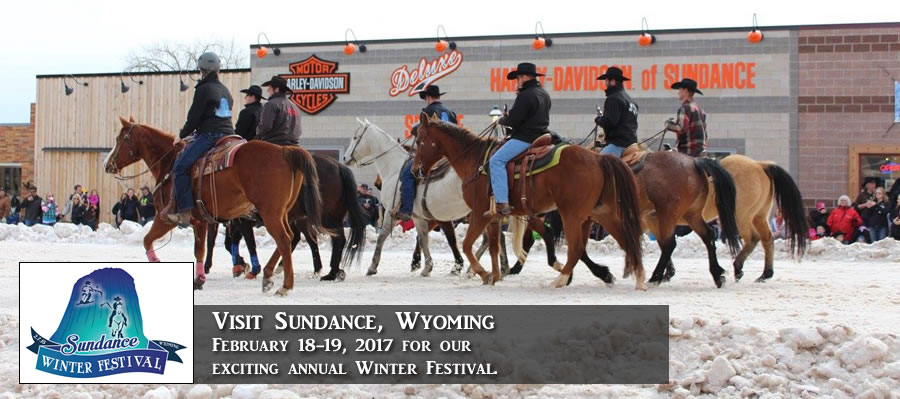 We have exciting new for all you Sundance Winter Fest fans. 2017 Winter Fest Dates have been announced. We are planning the 3rd annual Sundance Winter Festival for February 18-19, 2017. We have had great fun with skijoring, bar stool racing and nordic skiing events for the past 2 years and we expect 2017 to be bigger and better than ever.
We want to make sure to thank everyone who has sponsored the event in the past and look forward to your continued support in 2017.
So save the date and make plans to be here to celebrate and take part.
You may also want to check out this great blog post about the 2016 event on the Black Hill Travel Blog: http://blackhillstravelblog.com/get-a-taste-of-the-good-life-in-sundance/
We will be posting registrations for the 2017 event soon so please check back.